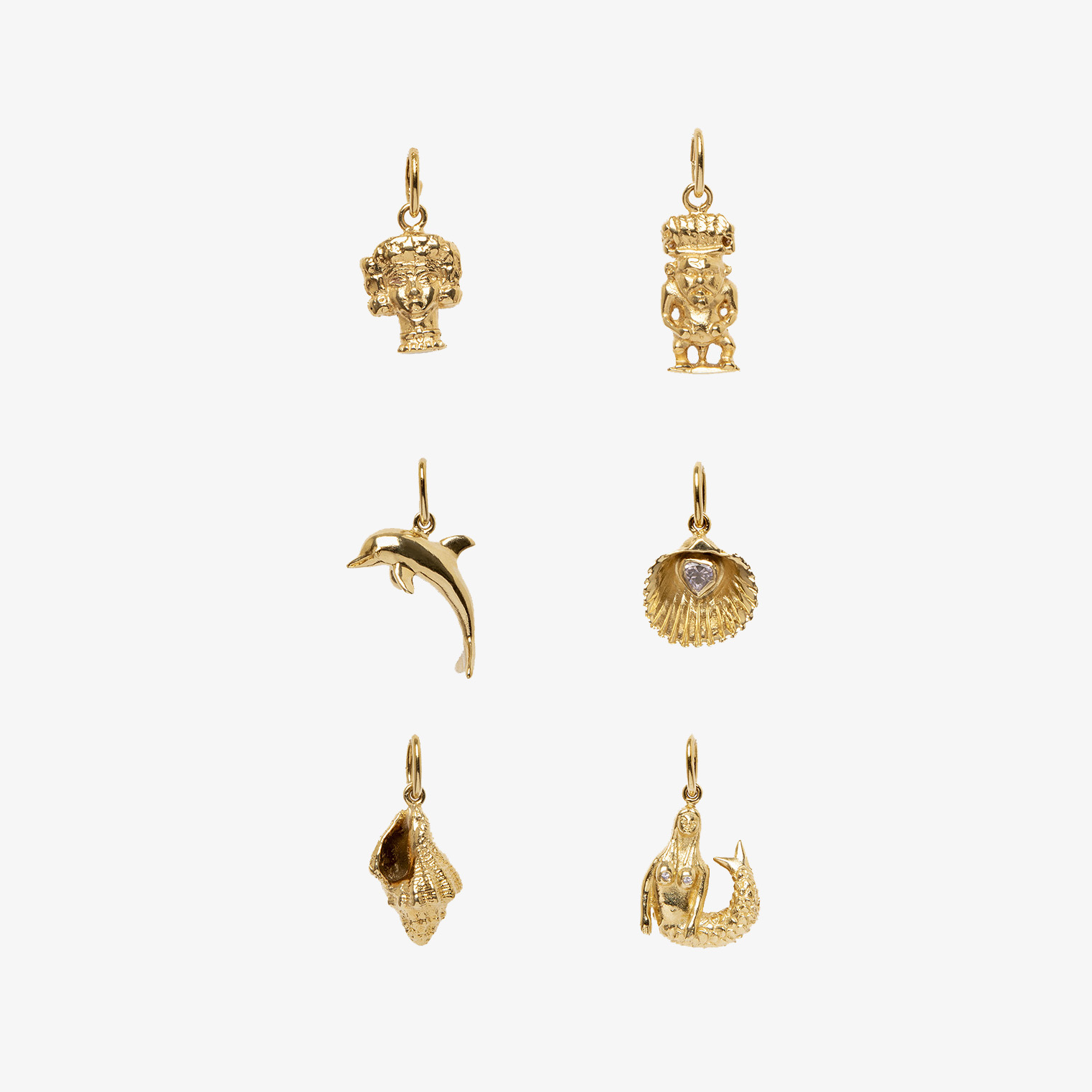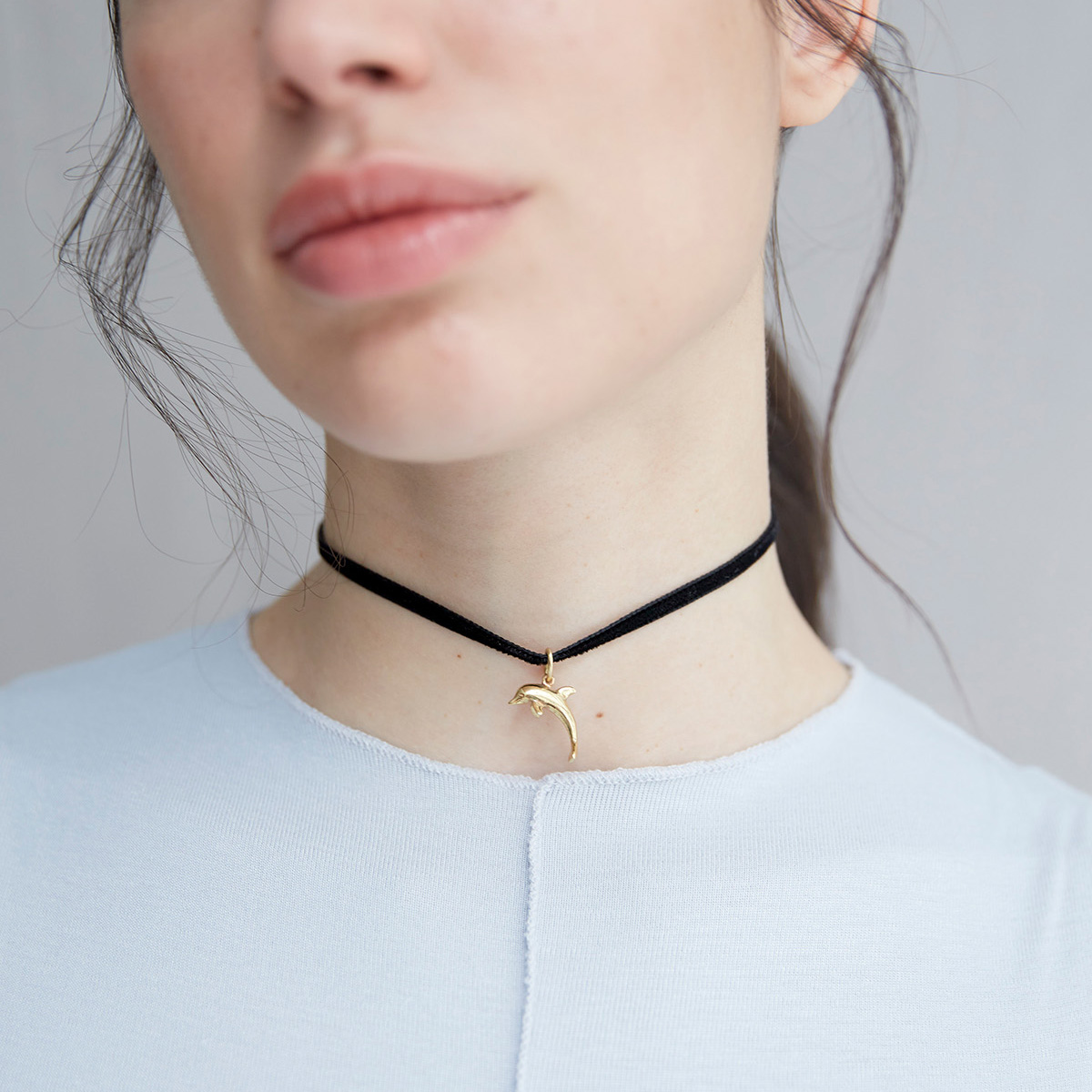 Charm Balearic gold
Ibiza charms.
Ibizan legends and amulets that become our pendants.
Tanit
Phoenician goddess of love, fertility and the moon. She is the goddess of Ibiza.
Bes
Phoenician god of fun, parties, fertility and protection. Very revered on the island of Ibiza for being considered the god of music djs.
Mermaid of Es Vedra
Guardians and protectors of the island of Es Vedrá and its magic.
Dolphin
The Mediterranean is full of these mammals that love to play with sailboats.
Shell with pearl heart
Popular belief gives this amulet the power of protection. What one day at sea protected the living being that inhabited the shell that today protects me.
Cornett
The king of sea snails in Ibiza.
The Phoenicians found their magic in the purple color of their shell which they used to make dyes.
Each charm is delivered with a velvet thread, so you can use it as a choker, necklace or bracelet. And it is prepared so that you can hang it on your favorite chains. We do it in 18 carat gold on request.
Material
Gold plated brass charm. Sculpted and reproduced in metal by the lost wax technique. The shell has a pink zircon in the shape of a heart set by hand as if it were a pearl. The mermaid has two pink zircons as nipples.
Size Chart
Care
Gold plating is better to take care of it and try not to get it wet or touch it with creams or perfumes. It has very good plating quality and if you take care of it it will last a long time. Any damage that your piece suffers, you can write to us and together we will solve it.
Shipping & Returns
Free express delivery 24-72h
2 year warranty on all jewelry
Secure payment All major credit cards accepted
This site is registered on
wpml.org
as a development site.