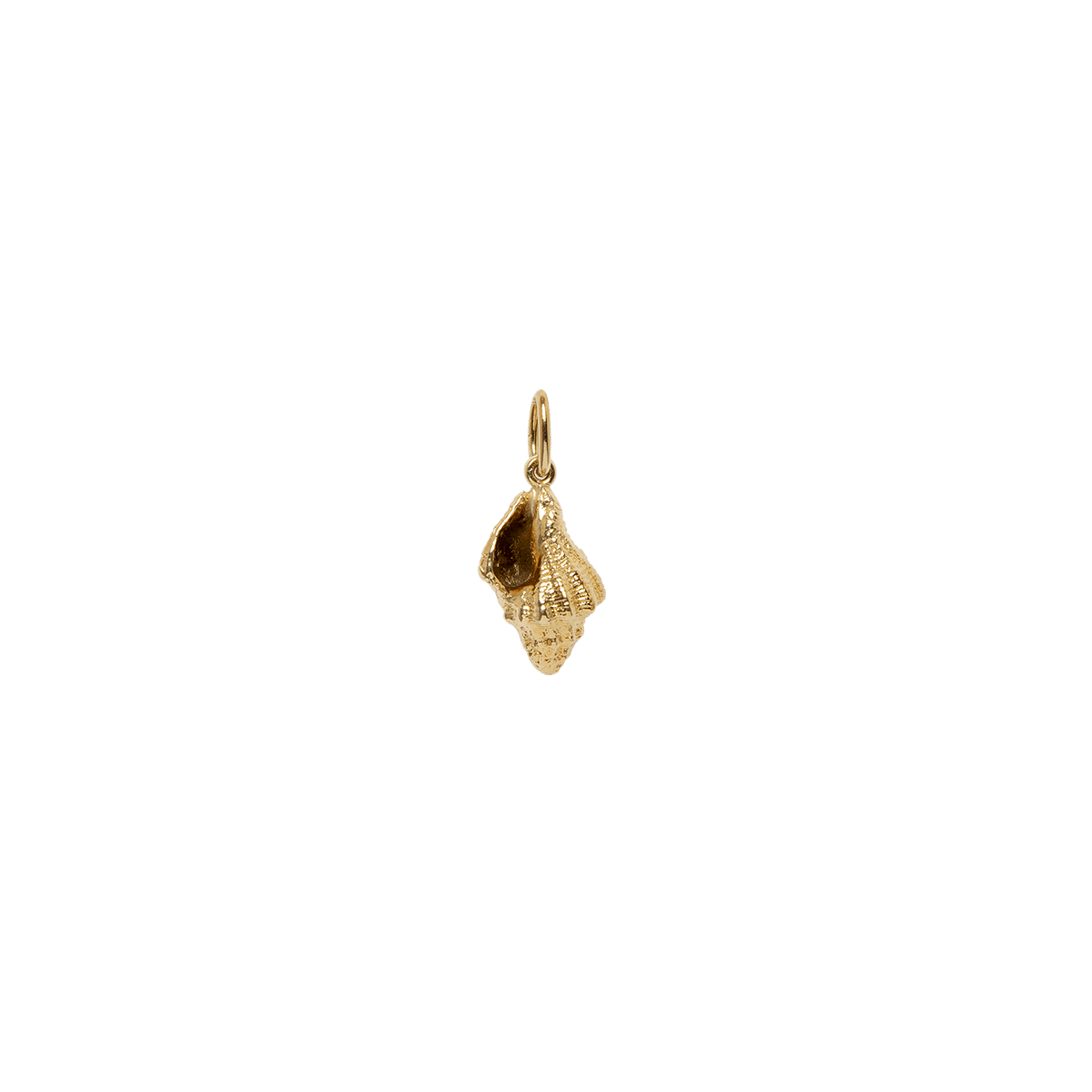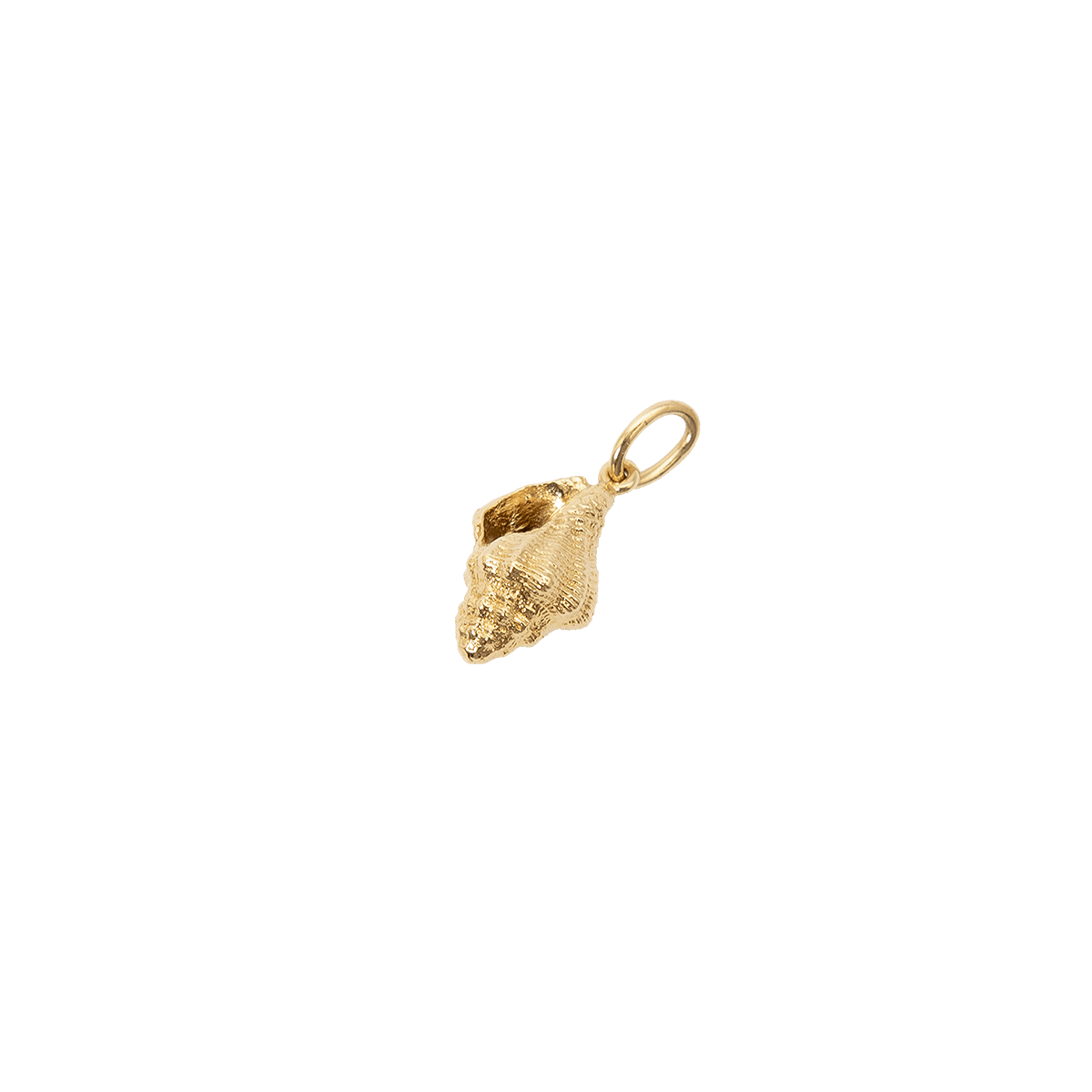 Charm
Balearic Amulets from Ibiza.
Ibizan legends and amulets that become our pendants.
Cornet
The king of sea snails in Ibiza.
The Phoenicians found their magic in the purple color of their shell.
Each charm is delivered with a leather thread, but it is prepared so that you can hang it on your favorite chains. We also do it in silver and gold upon request.
Material
Gold plated brass charm. A snail from the island of Ibiza has been used as a mold and reproduced in metal using the lost wax technique.
Size Chart
1. Mide el diametro interior de un anillo que te vaya bien.
2. Buscar tu talla:
(8) 15,29mm  (10) 15,92mm  (12) 16,56mm
(14) 17,20mm  (16) 17,83mm
Care
Gold plating is better to take care of it and try not to get it wet or touch it with creams or perfumes. It has very good plating quality and if you take care of it it will last a long time. Any damage that your piece suffers, you can write to us and together we will solve it.
Shipping & Returns
Free express delivery 24-72h
2 year warranty on all jewelry
Secure payment All major credit cards accepted
This site is registered on
wpml.org
as a development site.