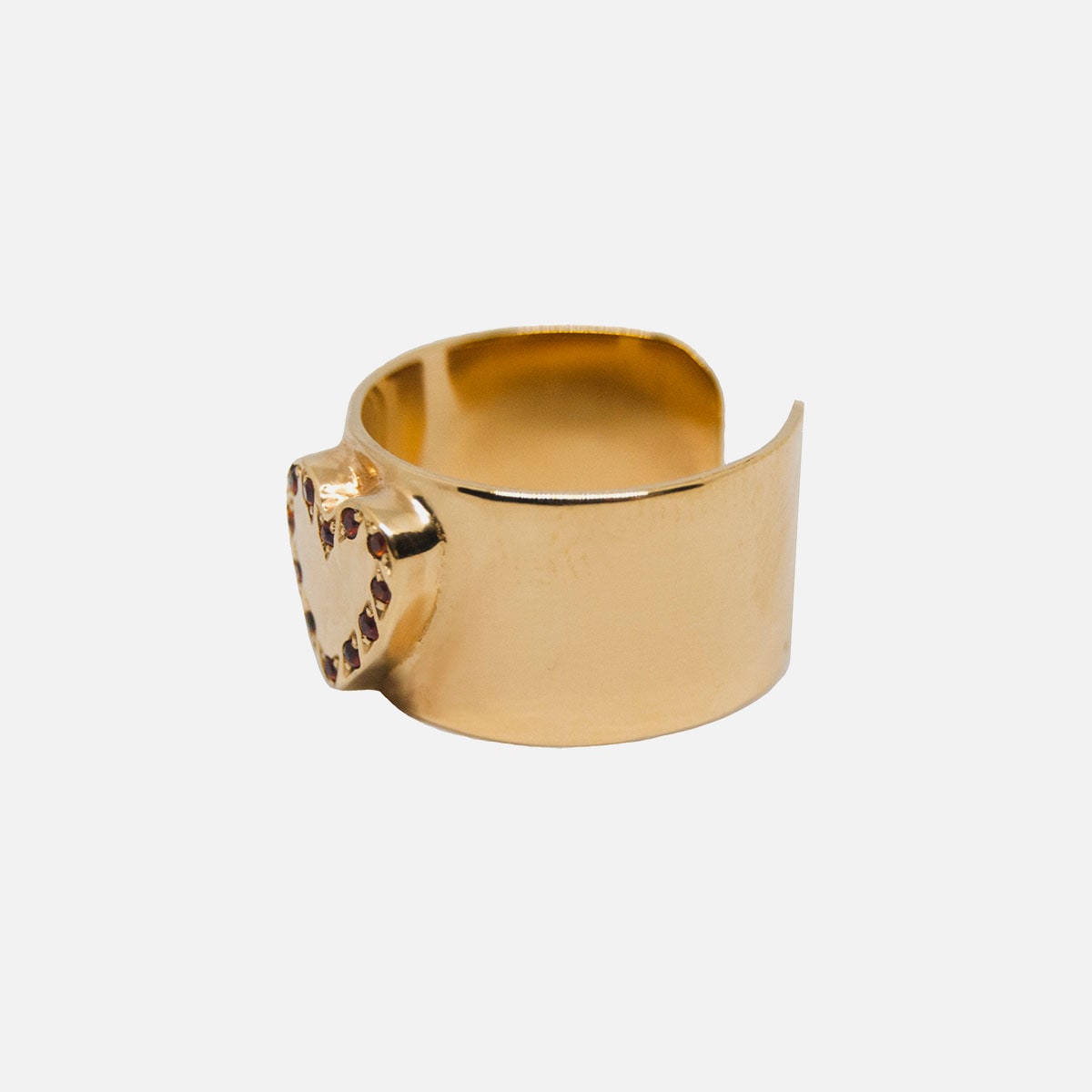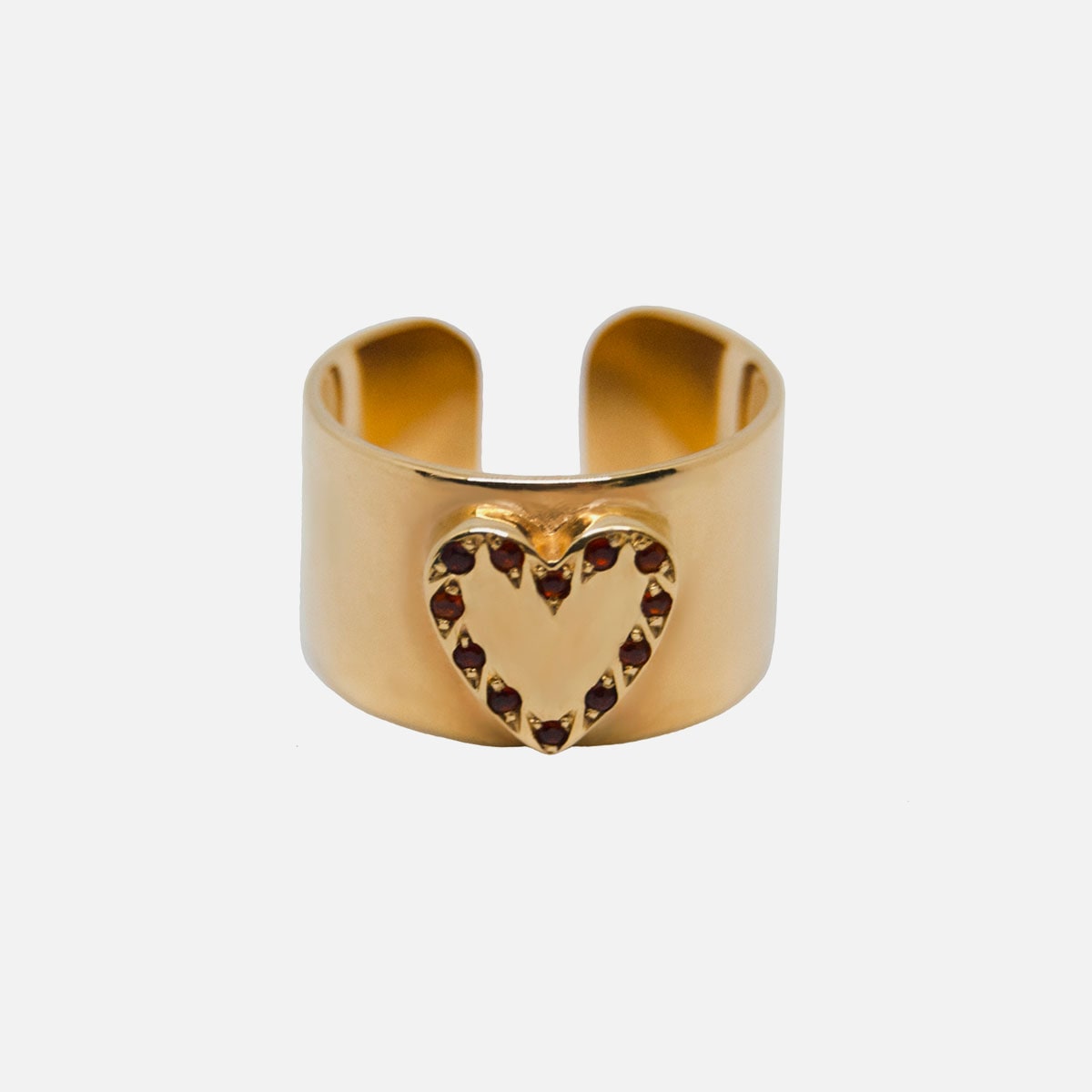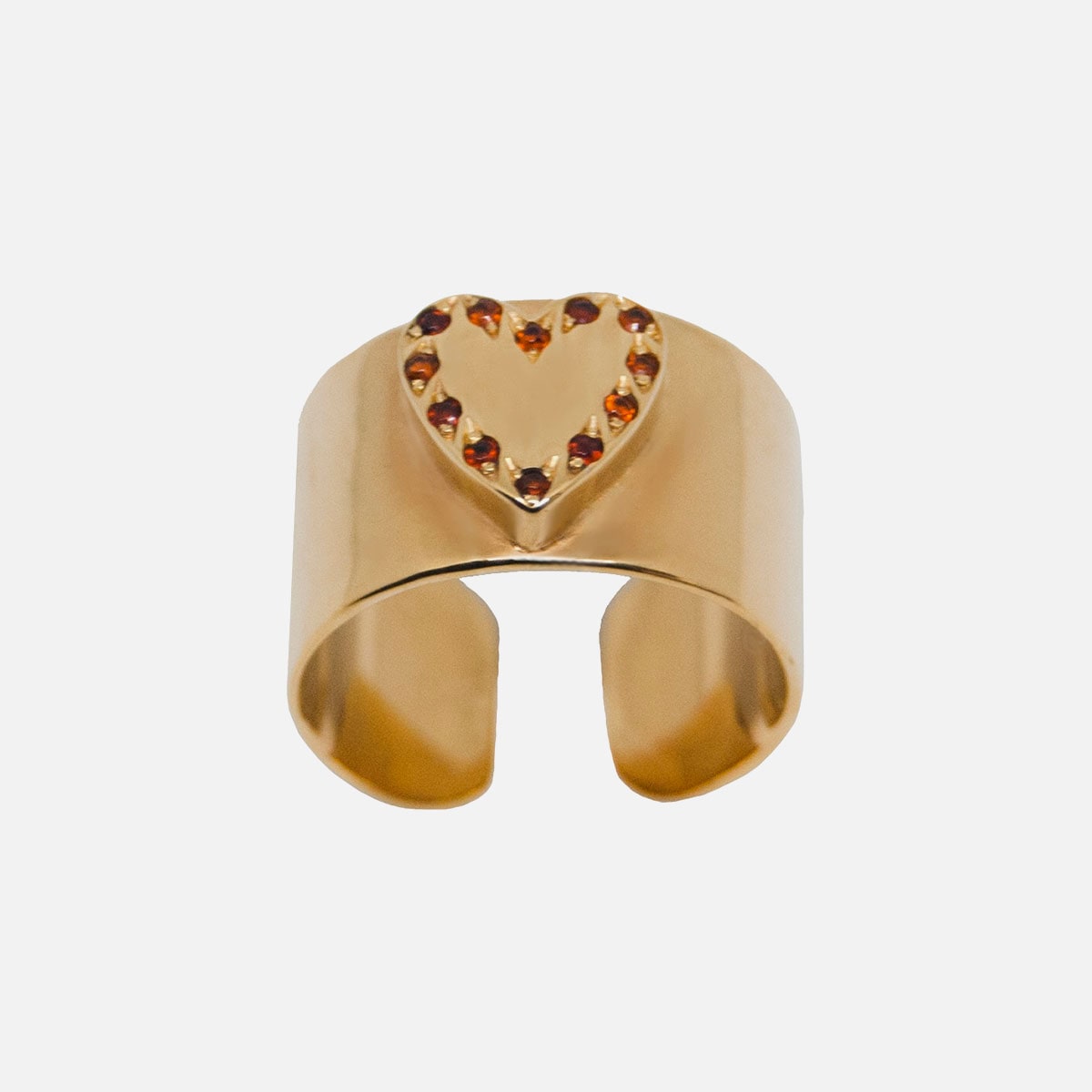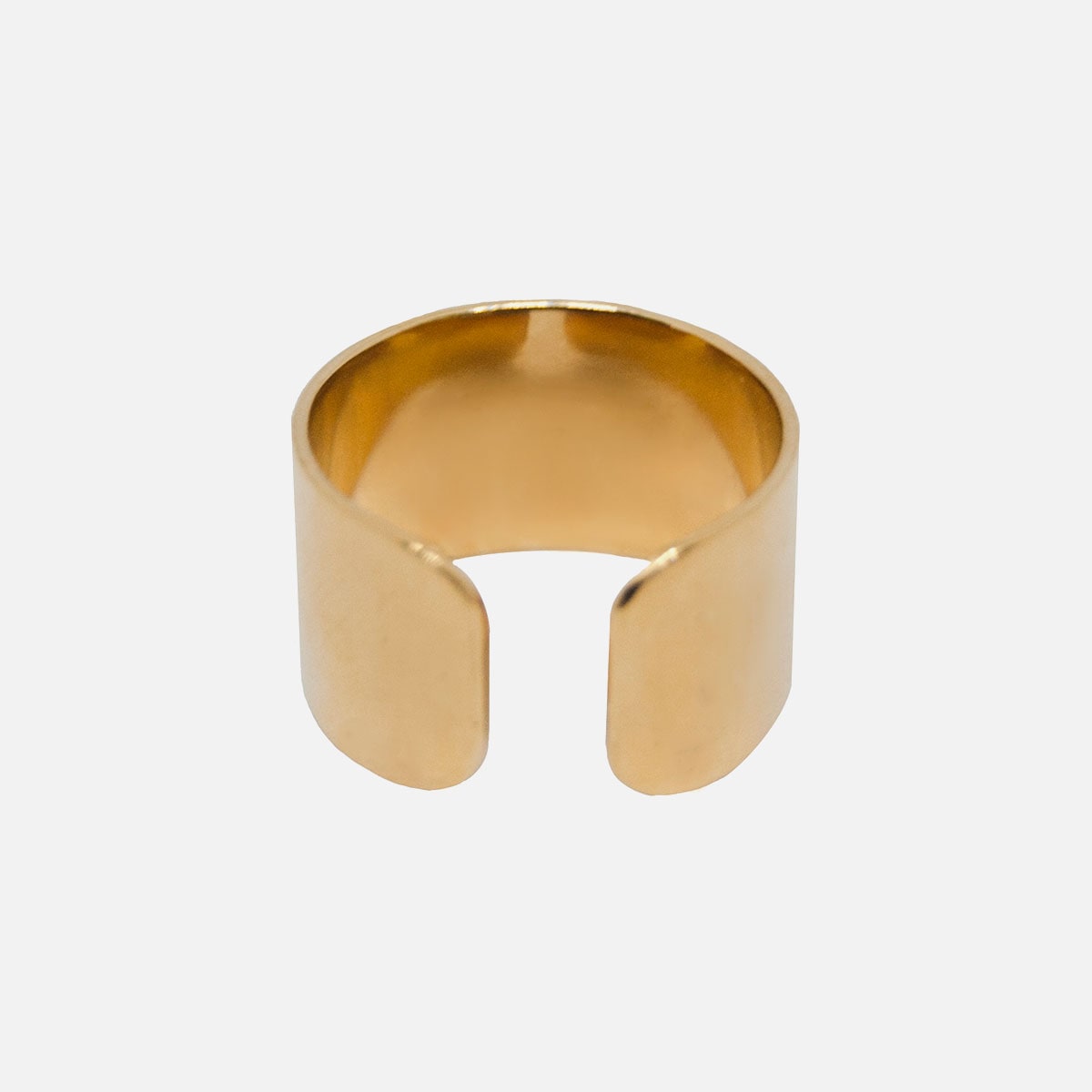 Talismán #2
Handmade silver ring. Plated with 3 microns of 18 carat gold.
12 natural garnets of 1mm that form a heart.
Garnet brings value and strength to oneself. It is the stone of self love.
It is open and you can adapt it to any size between 6 and 14.
On request we make any size and we also manufacture it in 18-carat gold.
If you want any stone in particular color, contact us.
Material
Ring made of gold plated silver with three microns of 18 carats. We make it in 18K gold on request. You can check the price requested by email. Garnet stones.
Size Chart
Care
Gold plating is better to take care of it and try not to get it wet or touch it with creams or perfumes. It has very good plating quality and if you take care of it it will last a long time. Any damage that your piece suffers, you can write to us and together we will solve it.
Shipping & Returns
Free express delivery 24-72h
2 year warranty on all jewelry
Secure payment All major credit cards accepted
This site is registered on
wpml.org
as a development site.